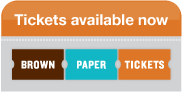 Help us celebrate our 15th anniversary of providing free, high-quality, live music to those in need, and have a great time doing it!
This year's Big Easy Roots & Gospel fest takes place on Sunday, April 28, 2018, at The Regatta Banquet & Conference Center in Eliot ME, a beautiful and spacious function facility located at 28 Levesque Dr (Rte 236) in the Eliot Commons.
We'll have a cash bar, silent auction with great items, free hors d'oeuvre, and live music from three of the best roots, New Orleans, and gospel acts in the Seacoast: The Soggy Po' Boys, The RMS Five, and Rock My Soul.
Doors open at 3 pm for socializing, silent auction perusing, nibbles, and libations. At 3:30, doors to the main room open, and the show starts at 4 pm.
Dancing is welcome!
Guaranteed to be an uplifting, unforgettable, grand time.
For those interested in all the details, here they are from our press release:
Eliot, ME—Sunday, April 29 2018—ProjectMusicWorks, a Seacoast area nonprofit arts and cultural organization dedicated to uplifting those in need through music, will celebrate its 14th anniversary by holding a festive celebration of New Orleans roots, blues, and gospel music on Sunday, April 29, 2018. A reception with free hors d'oeuvre and cash bar will begin at 3 pm, followed at 4 pm by a concert featuring The Soggy Po' Boys, The RMS Five, and the Rock My Soul Choir and Band. A silent auction and raffles will run throughout the afternoon, and CDs and merchandise from all three groups will be available for sale.
The event will take place at the Regatta Room, a beautiful function facility located at 29 Levesque Drive (the Eliot Commons) in Eliot, Maine. Proceeds will benefit ProjectMusicWorks and its mission of performing free outreach concerts at hospice, homeless shelters, nursing homes, rehab programs, jails, and other facilities that support those in need.
The Soggy Po' Boys, a seven-piece, New Orleans-flavored band led by seacoast musicians Stu Dias on guitar/vocals and Mike Effenberger on piano, have made a name for themselves as one of the hottest and most talented acts in the region. As their web site states, "New Orleans music is supposed to be messy. It's supposed to be steeped in feeling. When you feel music, you find the real beauty behind what makes music so mesmerizingly addicting. That's exactly what the Po' Boys are producing. Their music is enduring. It's infectious. It's inviting. It's irresistible."
The group specializes in standards, spirituals, and swing tunes along the lines of traditional Dixieland and "Second Line" sound. In addition to Dias and Effenberger, The Soggy Po' Boys is made up of Eric Klaxton and Nick Mainella on saxophone, Zach Lange on trumpet, Brett Gallo on drums, and Nick Phaneuf on bass.
 The RMS Five has quickly earned critical acclaim throughout New England for its unique, roots-based sound of rich vocal blends and soul-stirring harmonies. The RMS Five's repertoire explores American music from the Delta blues of greats such as Blind Willie Johnson, to the folk gospel of Washington Phillips, to the more contemporary Americana music of Buddy Miller and The Band's Levon Helm. Along the way, listeners are treated to roots-influenced popular music such as "Loves Me Like a Rock" and "The Lion Sleeps Tonight," along with traditional arrangements of slave spirituals, hymns, blues songs, and songs from the "golden age of gospel." The RMS Five is made up of Dawn Boyer, Jody Dugrenier, Terry Olson, and Tina Weinberger on vocals. They will be accompanied by the full Rock My Soul Band for this show.
Rock My Soul, a secular, 30-member, roots-based gospel choir and band well known for its "raise the rafters" style, has garnered an ever-growing following and performed to packed houses throughout New Hampshire, Massachusetts, and Maine. The group has received critical acclaim and has been featured on WMUR-TV's NH Chronicle, WSCH TV's 207, and MBPN. One of its songs was featured in a 2009 PBS documentary entitled Freedom Songs: Music of the Civil Rights Movement. The group will debut brand-new songs of the season as well as a couple of well-known surprises. "Whether someone goes to church or not, chances are gospel music has given them sustenance and comfort at some point in their life," says Dawn Boyer, Choir Director. "Many of us sing songs like 'Swing Low, Sweet Chariot' and have no idea where they came from or why those who sang them had such an impact. For instance, how many of us know that rock 'n roll was actually started by a gospel-singing woman? Sister Rosetta Tharpe was a highly skilled guitarist and singer, as well as the first 'crossover' artist from gospel to the top 40 charts. Chuck Berry, Jerry Lee Lewis, and Elvis Presley were all influenced by her. There's a lot of rich history in American music, and all rock 'n roll, blues, hip hop, jazz, and other popular music is based on gospel. We like to show that close connection."
Due to the performers' popularity and limited number of tickets, advance purchase is strongly recommended. Advance discount tickets for the event are $25 per person and $20 each for a table of ten. Children 12 and under are admitted free. All tickets may be purchased online directly from Brown Paper Tickets at brownpapertickets.com/event/3375389. All tickets at the door on the day of the event will be $30. For more information, visit www.projectmusicworks.org or call 207-450-8016.
Since April 2004, ProjectMusicWorks has provided professional, live music to those in need, as well as brought roots and gospel music to the public at large. "We continue to be touched and awed by how deeply music reaches people and transforms lives," said Dori Sawyer, board president. "It's been an enriching and profound experience to help others through music, and although many nonprofits struggle and die in today's climate, ProjectMusicWorks has succeeded because we've always stayed clear on our mission while at the same time growing and evolving. Although we are a small organization, we've managed to attract many talented and dedicated volunteers and professionals. It is humbling and worthwhile work, and we are grateful to our supporters, who keep us going."
ProjectMusicWorks is dedicated to raising awareness of and educating audiences about American roots music and its positive impact on our history and culture. Through performance, outreach, and education, ProjectMusicWorks seeks to lift hearts, open minds, and bring people closer together to understand the meaning of peace, equality, respect, unity, and justice.